Start & Transplant Your Garden Seedlings * Hands-on
A How-To Workshop for Beginner Gardeners!
.
Join us for an afternoon of learning and playing with longtime organic farmer Dulli Tengeler near Canton, NY, followed by an optional tour of the organic gardens, plus tool tips, etc.
Hands-on Basic Gardening * Seedlings & Transplants
Saturday, April 21
11 am to 1 pm
See all upcoming Local Living Venture events HERE!
This workshop is held near Canton, NY and has an attendance limit of 12 people.
To sign up for one of the spots, see TO REGISTER below.
*~_\:/_~*
*~_\:/_~*
*~_\:/_~*
*~_\:/_~*
*~_\:/_~*
*~_\:/_~*
Hands-on Basic Gardening * Seedlings & Transplants
We will learn what containers to use for what plants, how to compost easily and make home made potting soil from compost, how to fill containers, how to seed different crops (possibly including some flowers) and how to transplant vegetable and herb seedlings.

You will gain knowledge about timing the seeding, planting seedlings out, and different varieties.
Dulli Tengeler will lead the workshop and answer questions! Each attendee will take home several seedlings or seeded 6-packs of your own as well. Good experience, good conversation, good people, good times!

Cookies too! Dulli loves cookies! Cookies and tea will be enjoyed during Q & A after the workshop and tour(s) are done; bring some (homemade) to share if you'd like, but no worries - we'll have some there.
This annual event is brought to you by Birdsfoot Organic Farm & CSA, the Potsdam Agway (in-kind sponsor) and the Local Living Venture!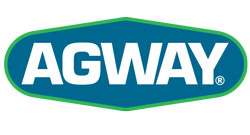 GENEROUS SPONSOR
Potsdam Agway
Partnering for your gardening needs!

PRESENTER BIOGRAPHY
Dulli Tengeler has farmed 2.5 acres of certified organic tillage at Birdsfoot Farm for over 20 years. She grew up in Hamburg, Germany, did two years of formal apprenticeship on conventional farms in Germany and studied farming in Witzenhausen, Germany, for four years.
Dulli now farms at Birdsfoot Farm, an intentional community that formed in 1972. The community currently has 7 adults and five children. Her husband Steve and their two children live in a solar house they built with hand tools. Dulli enjoys going to the movie series Cinema 10 in Potsdam and playing with the St. Lawrence String Orchestra (and cookies!) During the winter break from intensive farming, she returns to Germany to visit with her family.
She grows vegetables, flowers, and herbs for the community that are marketed through an expanding CSA (Community Supported Agriculture) farm membership program, the Canton Farmers Market, the Potsdam Food Co-op and two Grower Co-ops. She works fairly intensively, seeding, weeding and harvesting by hand, and using a variety of cover crops. If you've ever wondered about how organic food is grown, this is the perfect place to ask questions!

SUGGESTED DONATION
* $22 general public, $40 couple/family rate for two people, $10 student is requested to benefit Local Living Venture workshop creation.
* Donations can be made by cash or check to "Local Living Venture" and will be collected on site during registration. Scholarship, less material costs, available upon request.
* Please note that our generous Presenters are volunteers donating their time to support the Local Living Venture, and this is a major means of support for our community organization.

RSVP IS NECESSARY
Due to limited space, you will need to register for this hands-on workshop in advance. There will likely be a wait list (first-come, first served if there are cancellations), so please register soon!

* TO REGISTER *
Send email to LocalLivingVenture@gmail.com or call (315) 347-4223 to reserve a spot.
Please note the workshop name, number in party, contact phone number (where we can reach you that day) and email address when reserving.
Email confirmation will be sent to all registrants within 24-48 hours.

LOCATION
Canton, NY. Exact details, including directions, will be included in the RSVP Confirmation that is sent to all registered participants.

PRESENTED BY
Birdsfoot Organic Farm & CSA

GENEROUS SPONSOR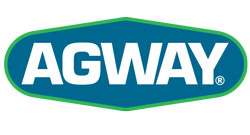 Potsdam Agway
Partnering for your gardening needs!


Coordinated by
Local Living Venture
Full Events Schedule
Please 'Like' the LLV on Facebook (if you are so inclined)
Local Living Venture.org
LocalLivingVenture@gmail.com


*~_\:/_~* *~_\:/_~* *~_\:/_~* *~_\:/_~* *~_\:/_~* *~_\:/_~*
*~_\:/_~* *~_\:/_~* *~_\:/_~* *~_\:/_~* *~_\:/_~* *~_\:/_~*


THE L L V MISSION
T h e L o c a l L i v i n g V e n t u r e
Sharing Knowledge from the Past ~ Building Skills for the Future
Coordinating near-weekly Resourceful Living Skills Workshops, community events and information exchanges - sharing traditional rural and simple living skills for a healthy and capable community.
We collaborate in presenting these life-long learning events with generous community members who have skills and knowledge to share.

The Local Living Venture is coordinated entirely by volunteers.
With a small staff, and your support, we make big things happen!

Serious Fun * Delightful Education
Full Events Schedule
Please 'Like' the LLV on Facebook (if you are so inclined)
Local Living Venture
LocalLivingVenture@gmail.com
315. 347. 4223 * PO Box 736 Canton, NY 13617

A 501(c)(3) non-profit, made possible with support from North Country Savings Bank
Website made possible by the Northern New York Community Foundation


*~_\:/_~* *~_\:/_~* *~_\:/_~* *~_\:/_~* *~_\:/_~* *~_\:/_~*

*~_\:/_~* *~_\:/_~* *~_\:/_~* *~_\:/_~* *~_\:/_~* *~_\:/_~*

When
April 21st, 2018 11:00 AM through 1:00 PM
Location
RSVP for exact location




Canton

,

NY

13617




United States