Businesses in the Spotlight Networking Event
The Local Living Venture is one of the featured enterprises during this event!
.
*~_\:/_~* *~_\:/_~* *~_\:/_~* *~_\:/_~* *~_\:/_~* *~_\:/_~*

Please join the St Lawrence County Chamber of Commerce for their monthly business networking event!
RSVP to attend - all are welcome!
The Cornell Cooperative Extension Farm will be in the March Spotlight along with eight Chamber member businesses and organizations.
Location: Cornell Cooperative Extension Farm, 2043B State Highway 68, Canton, New York 13617
Cost: $5.00 includes light food and beverages
Date/Time Information:
4 pm - 5 pm Tour of Farm, Kitchen and Sugar House (optional)
5 pm - 7 pm Networking, Intro of Spotlighted Businesses
BUSINESSES IN THE SPOTLIGHT
Cornell Cooperative Extension
Fleur de lis Estate Services & Appraisals
Johnson Newspapers
Local Living Venture
Northern Insuring Agency
St. Law. Co. Bed & Breakfast Group
St. Law. Co. Maple Producer's Association
Tuesday March 21, 2017 from 4:00 PM to 7:00 PM EDT
Where
Cornell Cooperative Extension Farm
2043B State Highway 68
Canton, NY 13617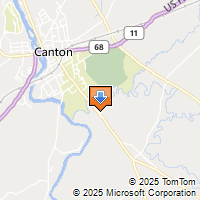 *~_\:/_~* *~_\:/_~* *~_\:/_~* *~_\:/_~* *~_\:/_~* *~_\:/_~*
This post provided as a community service by the LLV
*~_\:/_~* *~_\:/_~* *~_\:/_~* *~_\:/_~* *~_\:/_~* *~_\:/_~*


THE L L V MISSION
T h e L o c a l L i v i n g V e n t u r e
Sharing Knowledge from the Past ~ Building Skills for the Future
Coordinating near-weekly Resourceful Living Skills Workshops, community events and information exchanges - sharing traditional rural and simple living skills for a healthy and capable community.
We collaborate in presenting these life-long learning events with generous community members who have skills and knowledge to share.

The Local Living Venture is coordinated entirely by volunteers.
With a small staff, and your support, we make big things happen!

Serious Fun * Delightful Education
Full Events Schedule
Please 'Like' the LLV on Facebook (if you are so inclined)
Local Living Venture
LocalLivingVenture@gmail.com
315. 347. 4223 * PO Box 736 Canton, NY 13617

A 501(c)(3) non-profit, made possible with support from North Country Savings Bank
Website made possible by the Northern New York Community Foundation


*~_\:/_~* *~_\:/_~* *~_\:/_~* *~_\:/_~* *~_\:/_~* *~_\:/_~*

*~_\:/_~* *~_\:/_~* *~_\:/_~* *~_\:/_~* *~_\:/_~* *~_\:/_~*
March 21st, 2017 4:00 PM through 7:00 PM
2043B St. Hwy 68




Canton

,

NY




United States